Packaging and packaging waste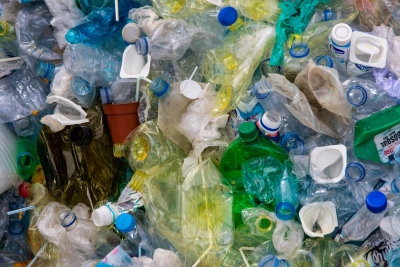 Scope
This Directive covers all packaging placed on the market in the Community and all packaging waste, whether it is used or released at industrial, commercial, office, shop, service, household or any other level, regardless of the material used.
This Directive shall apply without prejudice to existing quality requirements for packaging such as those regarding safety, the protection of health and the hygiene of the packed products or to existing transport requirements or to the provisions of Council Directive 91/689/EEC of 12 December 1991 on hazardous waste.
Definitions
Reuse shall mean any operation by which packaging, which has been conceived and designed to accomplish within its life cycle a minimum number of trips or rotations, is refilled or used for the same purpose for which it was conceived, with or without the support of auxiliary products present on the market enabling the packaging to be refilled; such reused packaging will become packaging waste when no longer subject to reuse.
Article 8 - Marking and identification system
The Council shall, in accordance with the conditions laid down in the Treaty, decide no later than two years after the entry into force of this Directive on the marking of packaging.
To facilitate collection, reuse and recovery including recycling, packaging shall indicate for purposes of its identification and classification by the industry concerned the nature of the packaging material(s) used. To that end, the Commission shall, not later than 12 months after the entry into force of this Directive determine, on the basis of Annex I and in accordance with the procedure laid down in Article 21, the numbering and abbreviations on which the identification system is based and shall specify which materials shall be subject to the identification system in accordance with the same procedure.
Packaging shall bear the appropriate marking either on the packaging itself or on the label. It shall be clearly visible and easily legible. The marking shall be appropriately durable and lasting, including when the packaging is opened.
Article 18 - Freedom to place on the market
Member States shall not impede the placing on the market of their territory of packaging which satisfies the provisions of this Directive.
Legal acts repealed:
Previous guidelines:
-