Inspection of pesticide application equipment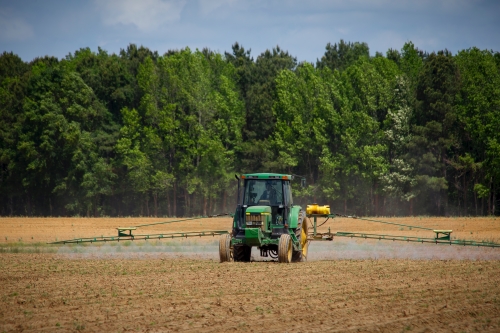 Subject matter
This Directive establishes a framework to achieve a sustainable use of pesticides by reducing the risks and impacts of pesticide use on human health and the environment and promoting the use of integrated pest management and of alternative approaches or techniques such as non-chemical alternatives to pesticides.
Scope
This Directive shall apply to pesticides that are plant protection products as defined in point 10(a) of Article 3.
This Directive shall apply without prejudice to any other relevant Community legislation.
The provisions of this Directive shall not prevent Member States from applying the precautionary principle in restricting or prohibiting the use of pesticides in specific circumstances or areas.
Definitions
Distributor means any natural or legal person who makes a pesticide available on the market, including wholesalers, retailers, vendors and suppliers.
Pesticide means:
a plant protection product as defined in Regulation (EC) No 1107/2009;
a biocidal product as defined in Directive 98/8/EC of the European Parliament and of the Council of 16 February 1998 concerning the placing on the market of biocidal products (2).
Article 23 - Transposition
Member States shall bring into force the laws, regulations and administrative provisions necessary to comply with this Directive by 14 December 2011. When Member States adopt these measures, they shall contain a reference to this Directive or be accompanied by such a reference on the occasion of their official publication. The method of making such reference shall be laid down by Member States.
Member States shall communicate to the Commission the text of the main provisions of national law which they adopt in the field covered by this Directive.
Legal acts repealed:
-
Previous guidelines:
-